Implementation of a low cost embedded vision system with the use of smart cameras based on low-cost embedded hardware, where optics, acquisition sensor, processing and communication hardware are integrated in a single device. This aspect, on one hand makes the system much more affordable, yet on the other is a lot more complex to be made and requires accurate design studies. In this connection CIRI ICT offers its expertise in design, production and management of embedded vision systems for automatic tracking, offering an affordable, versatile and user-friendly multi-camera system, able to self-calibrate and to perform reliable and quick tracking of the objects of interest.
Download PDF version
Area di specializzazione
Digital
Mechatronics and Materials
Keyword
Tracking
smart-camera
Automatic tracking
Video-surveillance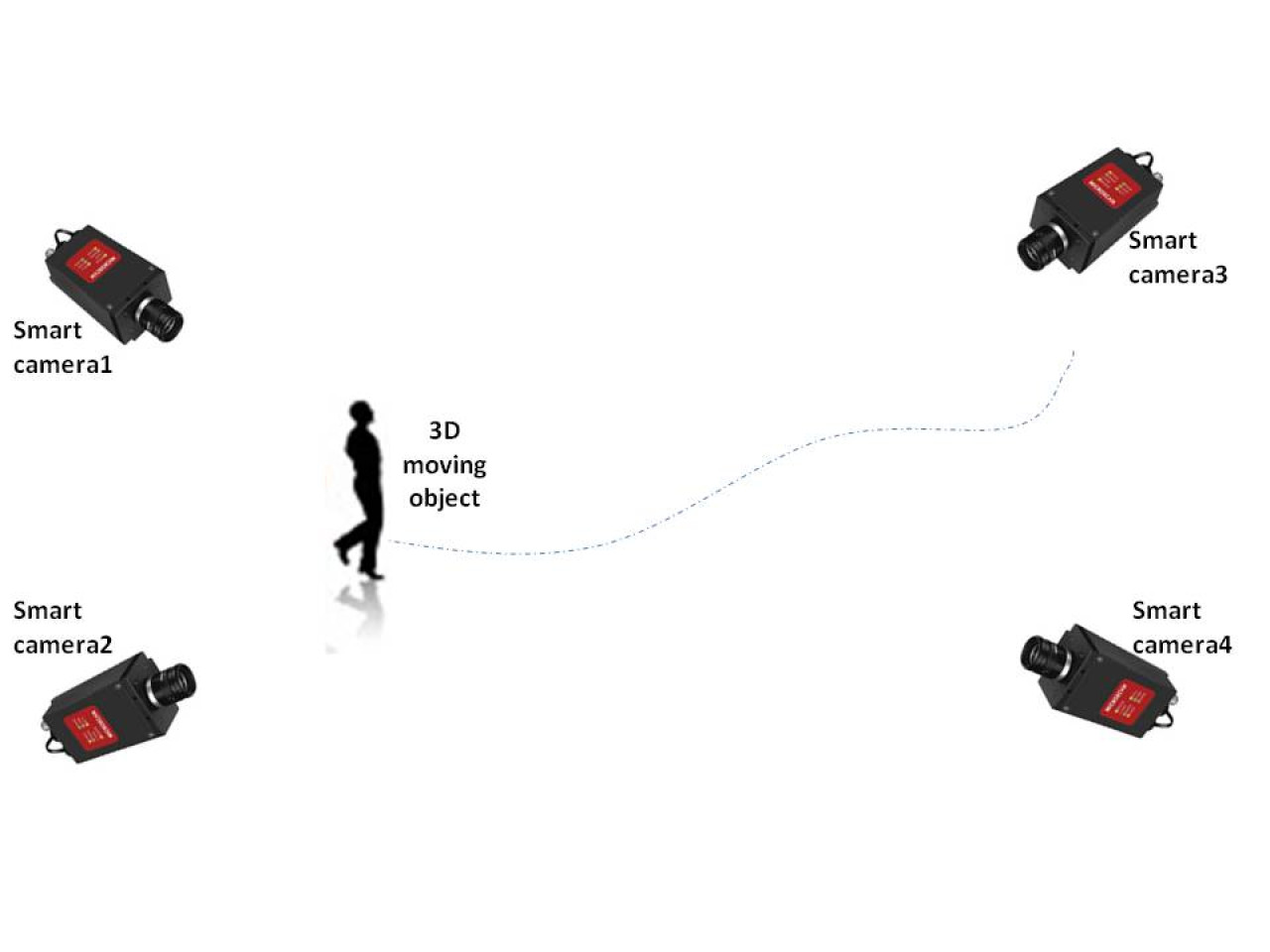 Innovative aspects
Commercially available smart camera products are still few and relatively costly. CIRI ICT's design and development skills have made it possible to provide a reliable and low cost automatic vision solution based on smart cameras with low cost embedded hardware.
Potential applications
The target market is mainly that of automatic indoor tracking of vehicles or goods and robot placement and guide. The potential applications in other sectors are however manifold, and may include all those activities that require intelligent video-surveillance, automatic traffic and environmental control, quality control in productive processes and packaging.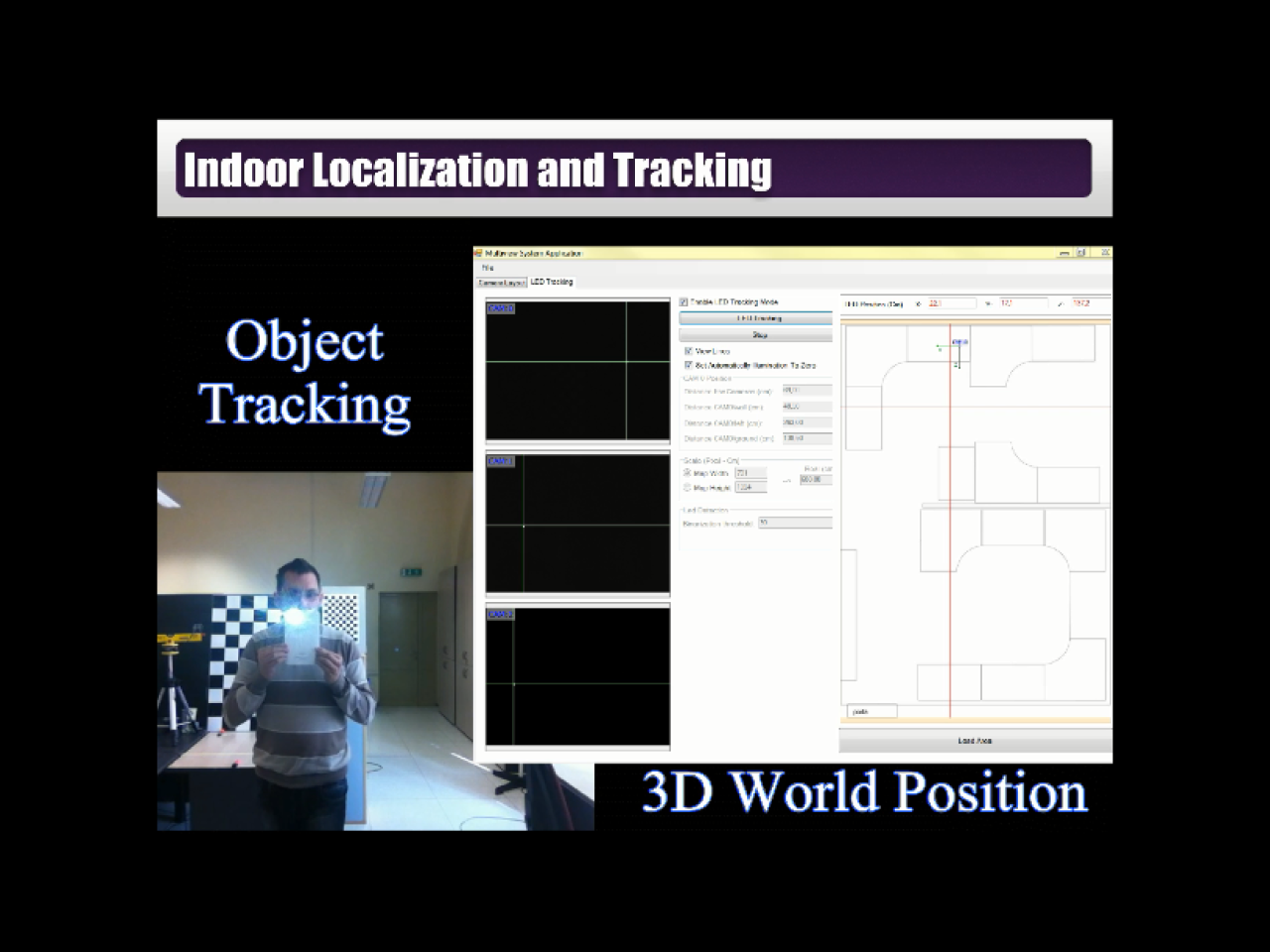 Application example
Automatic indoor guide of a quadricopter drone
Application description and results
The prototype developed consists of 3 smart cameras located in a CIRI ICT laboratory, able to locate a remote-controlled quadricopter drone flying in the premises, and to track its position by displaying it in 3D environment. To make the potential of this kind of system more appreciable, the specific application has been designed to achieve automatic drone driving: specifically, once the multismart camera system has located the drone, it is possible to set an area of interest in the scene where to automatically pilot the drone. Therefore the application produced includes the self-calibration stage of the entire system, the location stage of the object of interest and the automatic navigation stage of the drone operating on the drone's own drive libraries. The results obtained by the demonstrator provide a good compromise between tracking accuracy and performance times: the produced system supports real time tracking of a target with less than 3% error.
Implementation Time
From 6 months to 18 months
Technology Readiness Level
TRL7 - System prototype demonstration in operational environment
Exploitation
CIRI-ICT is seeking corporate partners to produce a location and tracking system of objects of interest such as company vehicles inside warehouses.