The laboratory offers a solution to optimize flux-weakening control strategies for internal permanent-magnet synchronous machines, also used for light electric vehicles (e.g. motorcycles).
This activity focused on torque management during fast operating condition changes at high speeds. The traditional flux-weakening control schemes were updated adding additional blocks.
These adjustments allow setting the correct electrical machine control during deceleration and fast speed transitions due to braking phases and enable maintaining vehicle control enhancing user safety.
Download PDF version
Specialization Area
Energy and Sustainability
Mechatronics and Materials
Digital
Keyword
Permanent-magnet electrical machines
Flux-weakening control for electrical machines
Traction applications
Electrification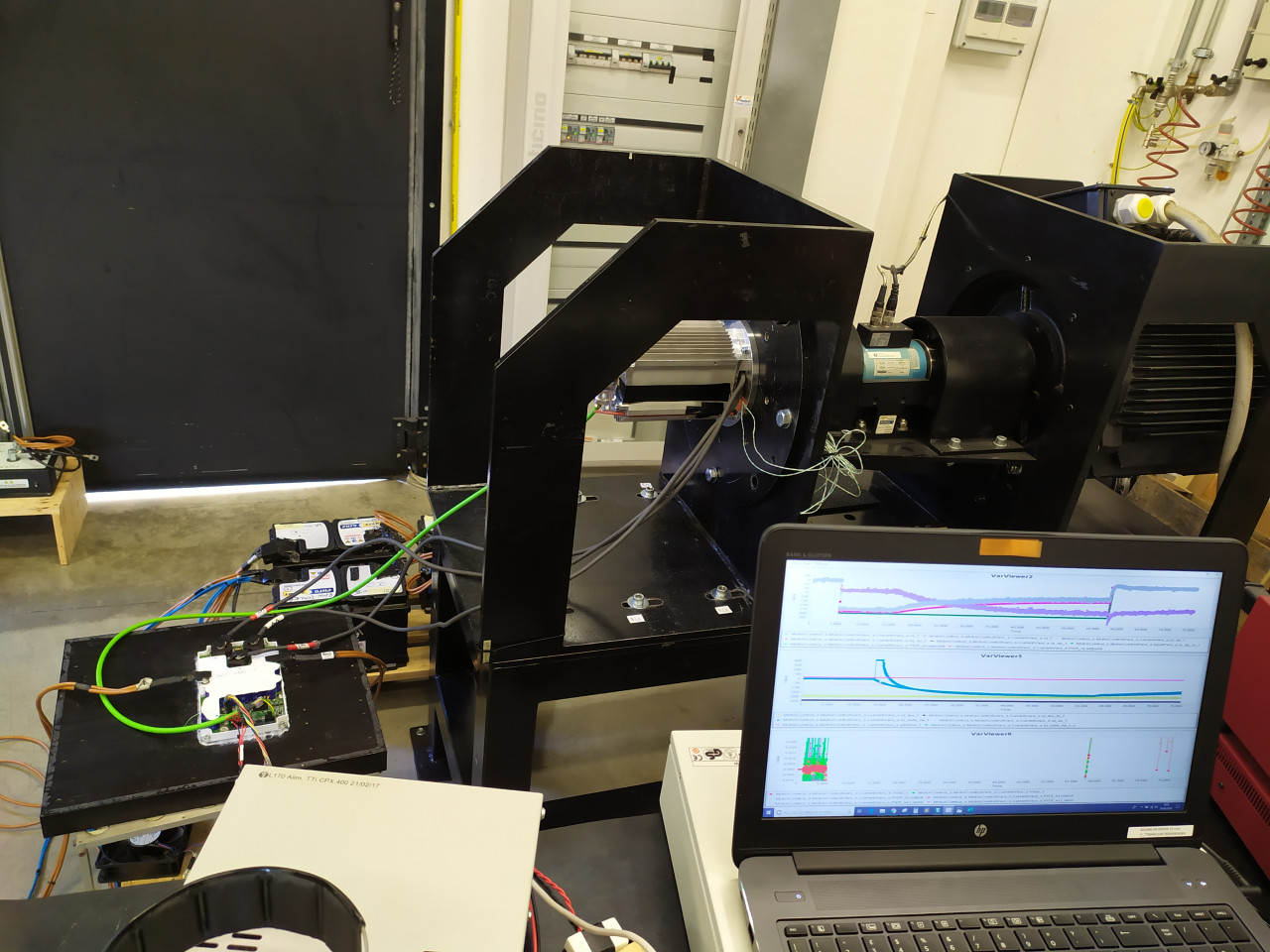 Innovative aspects
The innovative aspect of the proposed solution is the improvement of control during deceleration and braking phase. These issues are pretty new in the scientific research community since control issues are becoming more and more critical due to the increase of hybrid and full-electric traction. The research results of the proposed solution show a comfortable driving feeling and improved driver safety during braking phases.
Potential applications
The control scheme can be applied to electric vehicles for people transport, from light vehicles to full-electric machines, fed with internal permanent-magnets or pure reluctance electrical machine.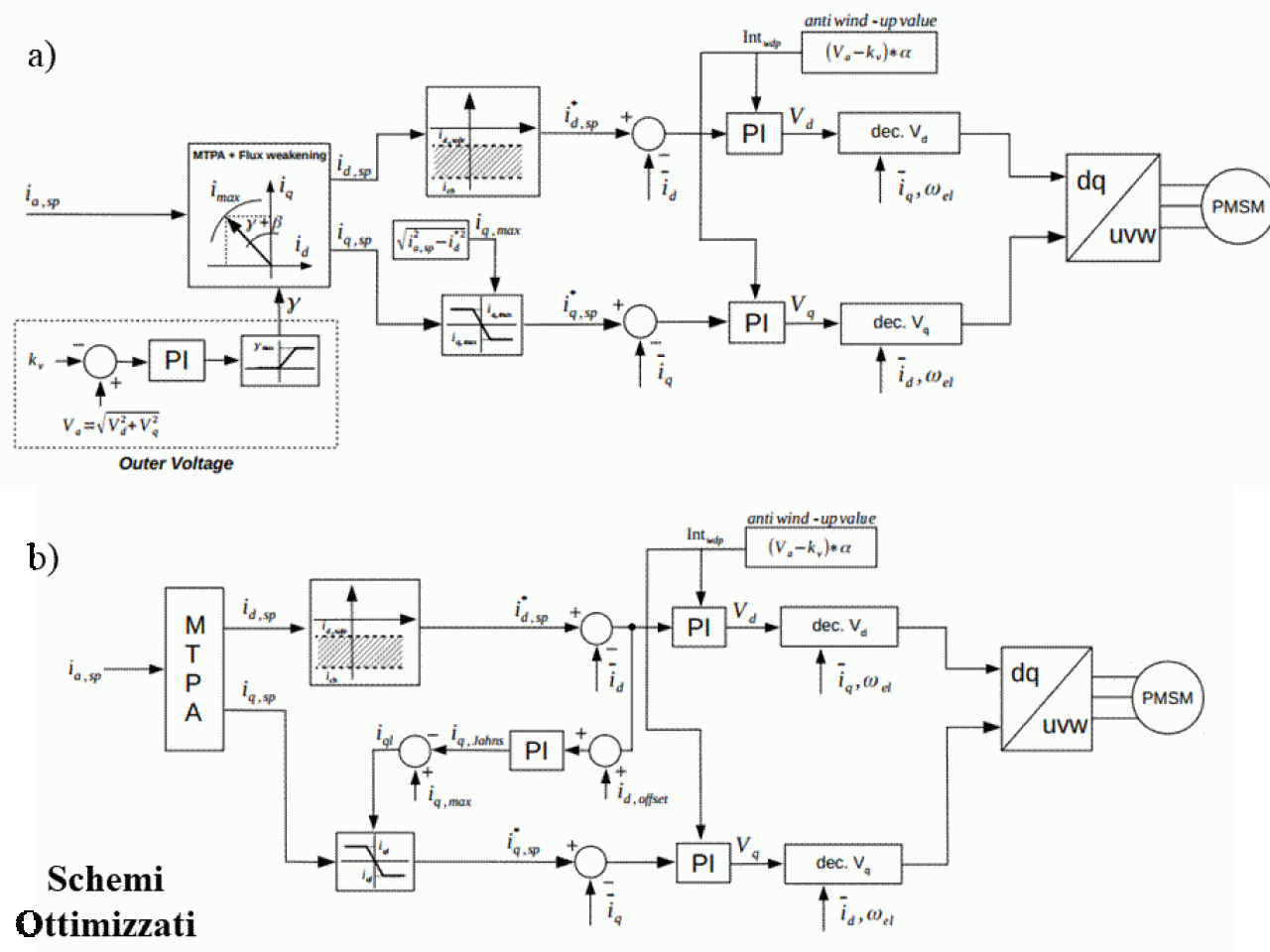 Application example
Light vehicle – electric motorcycle
Application description and results
The optimized control scheme was implemented on a full-electric light vehicle which showed control problems during the deceleration phase and unexpected brake.
The mounted electrical machine is an internal permanent-magnet machine with a low saliency ratio, which entails a more difficult flux-weakening control because of the low difference between synchronous inductances of d-q axes. The proposed control was validated with electrical machine tests, tests on a test bench replicating vehicle operations, and with road-tests. Test results showed an effective improvement of control robustness in particular during fast torque transition operation, e.g. due to unexpected brake. The improvement led to higher driver safety and an enhanced driving feeling thanks to the better management of the regeneration phase (braking).
Implementation Time
Three months
Technology Readiness Level
TRL7 - System prototype demonstration in operational environment
Exploitation
The proposed control will be adopted on light vehicles for the international market. Further improvements will be analyzed to increase control scheme robustness and validate the control on other electrical machines for electric traction.