Application for mobile devices (smartphones or wearable video cameras) that allows the surrounding environment, objects and people and their actions and interactions to be recognised and understood. Processing takes place directly on the device, and possibly delegated to a remote server in the event of high computational complexity tasks or that require access to a large amount of data. Special attention was devoted to: software development on embedded devices (which have limited memory and computational capabilities), provide an efficient interaction with a remote server, and to new computer vision and image retrieval techniques
Download PDF version
Specialization Area
Culture and creativity
Digital
Keyword
SMARTPHONE APPS
Automatic Place Recognition
COMPUTER VISION and WEARABLE VISION
IMAGE-BASED RETRIEVAL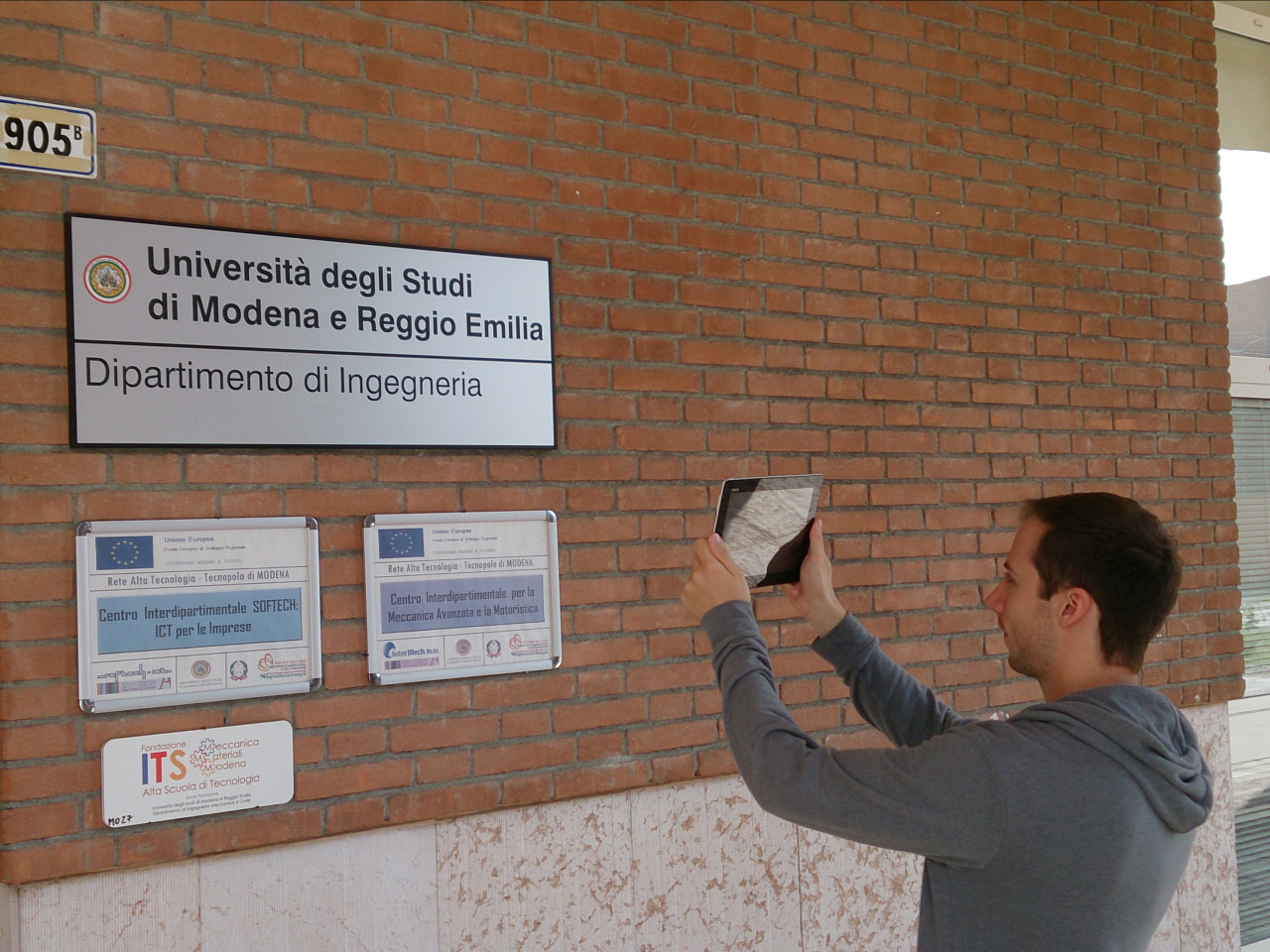 Innovative aspects
Visual search is spreading worldwide, with software solutions and apps connected to big data and to the web. The new applications developed are especially innovative from the point of view of visual recognition. In particular they support quick learning, even providing few examples in specific domains (museum data, industrial data, catalogues etc). The image description has been devised to be calculated efficiently on the mobile device, to be compact and to be transmitted to the remote server minimising data traffic and latency, and to afford efficient search within a specific database.
Potential applications
This novel approach allows quick and intuitive access to information regarding places or objects of interest, avoiding to manually enter textual search criteria. The place of interest could be a shop or a restaurant proposing offers to the app user, an exhibition or a museum providing easy access to detailed items information, or a commercial product for new retail strategies.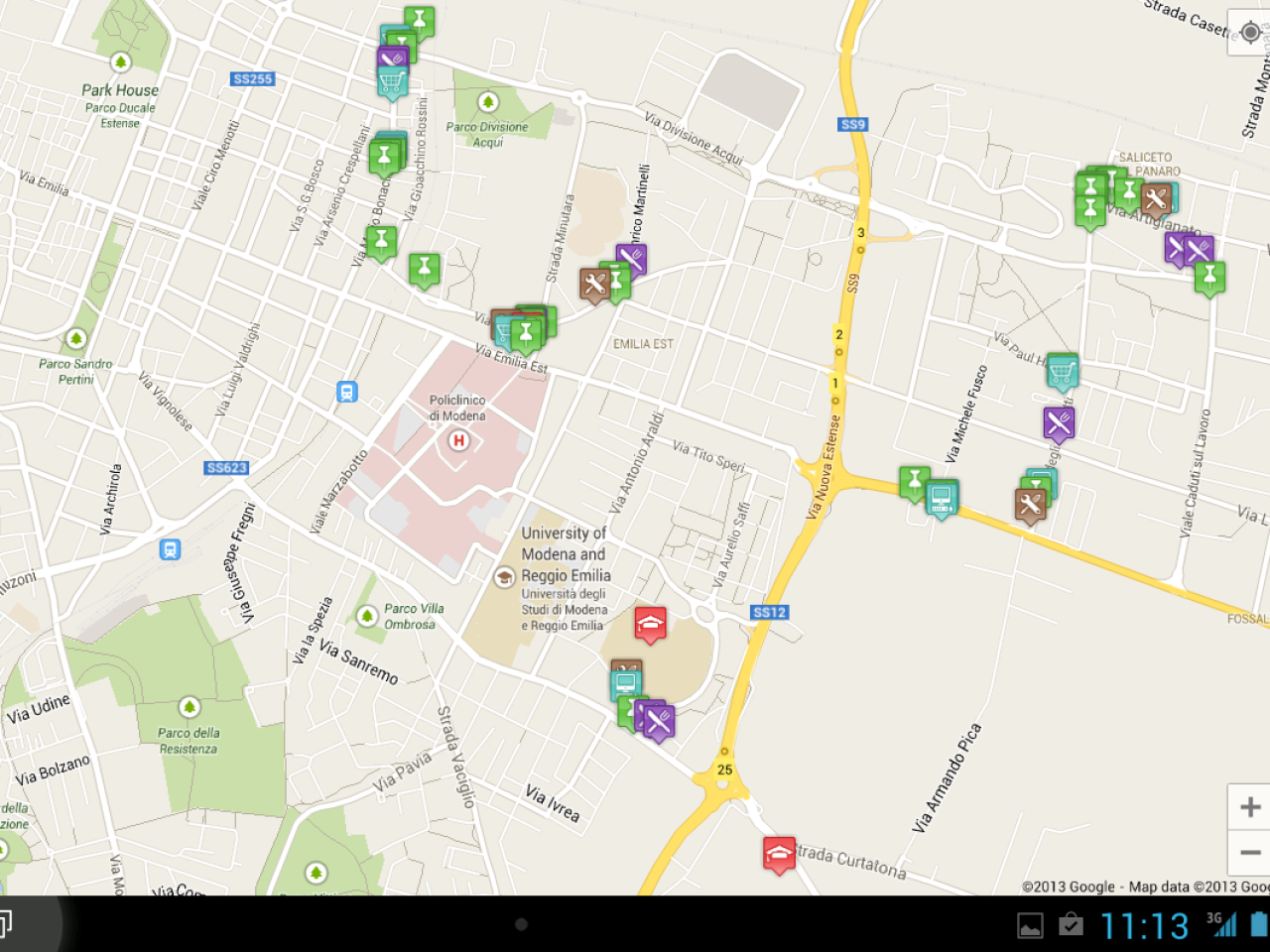 Application example
Automatic shop recognition.
Application description and results
The purpose is to automatically recognise the shop one is standing in front of, simply by framing the window with one's smartphone even without any GPS sensors or other location tracking. The user may therefore quickly and intuitively access information on the shop, and use any offers the shopkeepers have made available to the app's users. Working prototypes of retail applications, both client and server side. Development on mobile platform and dedicated systems (glasses with video cameras).
Involved partners
24Media srl Enzo Ferrari's Birth House Museum
Implementation Time
1 year
Technology Readiness Level
TRL7 - System prototype demonstration in operational environment
Exploitation
The results obtained from the software point of view have been presented at various international conferences. The software solution won the international ImageCLEF 2013 contest as best accuracy of visual concepts. The prototypes have been tested in museum and retail settings.